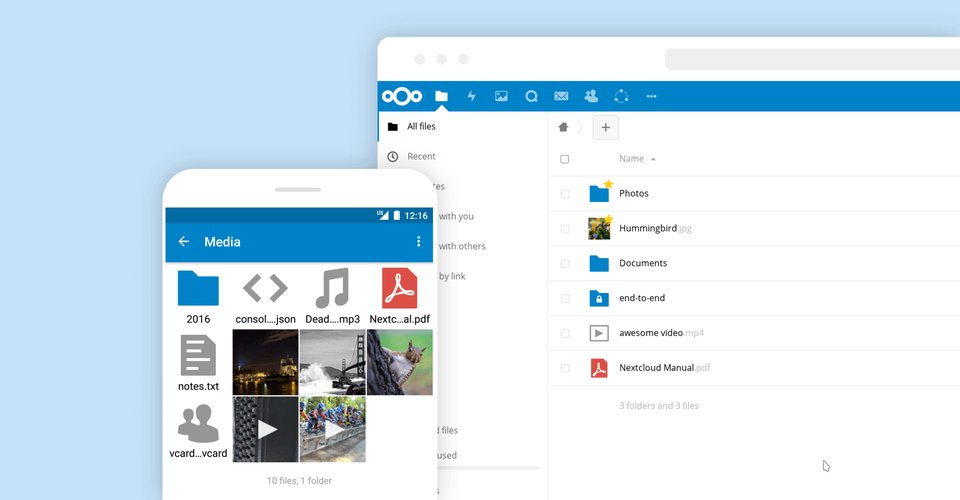 Nextcloud
Share files and photo's with friends and family using the Nextcloud app.
This is a server, similar to dropbox, but with the difference that Nextcloud is designed with privacy in mind.
There are several mobile apps available (see the downloads page), so you can backup all your photos instantly to the cloud.
Everywhere, anywhere
Files stored on Nextcloud can be accessed anywhere, as long as you have an internet connection. Synchronize files between al your devices (without limits), and make sure you never forget anything anywhere.
Because oblak is all about fun, our Nextcloud app has a music player built-in, so that you can take your whole mp3 library on the go!